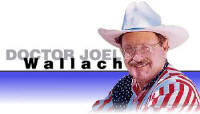 Dr. Joel Wallach, BS, DVM, ND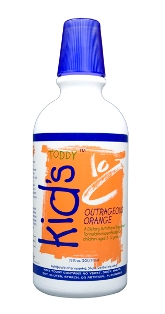 Proper vitamin and mineral supplementation is critical for children for a number of reasons. Children between the ages of 2-12 develop rapidly, and need all of the proper nutrients to support their continuing development. Kid's Toddy provides your growing child with a full spectrum of nutrients, including vitamins, minerals, amino acids and phytonutrients. Specifically formulated for children ages 2-12, Kid's Toddy provides the essential nutrients to support their development.

SHOPPING CART
---
KIDS TODDY #81150
Item #: #81150

Full Spectrum Nutrition for Kids

What Makes Kid's Toddy Different?

Kid's Toddy provides your growing child with a full spectrum of nutrients, including vitamins, minerals, amino acids and phytonutrients. Specifically formulated for children ages 2-12. Kid's Toddy provides the essential nutrients to support their development.

Kid's Toddy contains NO yeast, dairy, wheat, soy, gluten, starch, or artificial flavorings.

CAUTION: Children should not use more than 10,000 IU per day of supplemental Vitamin A except under the advice of a physician. Keep this and all dietary supplements out of reach of children.

Kid's Toddy comes in an Outrageous Orange flavor that kids love!



Facts about



Facts About Children and Nutrition

Proper vitamin and mineral supplementation is critical for children for a number of reasons. Bone and tissue development, mental readiness, even emotional stability can be factors to consider. Children between the ages of 2-14 develop rapidly and need all of the proper nutrients to support their continuing development.

Certain vitamins and minerals are essential in a child's development. These nutrients include the vitamins A, C, D, E, and the B-Complex, as well as the minerals calcium, potassium, and zinc. Phytonutrients are the extracts from fruits and vegetables and additionally support a child's growing development.

Little ones seem to go all day without running out of fuel - but many times don't eat the most balanced meals. It is important that children ages 2 to 12 years of age receive the proper nutrients they need in the correct ratios and balance. At no time is this more important than in their early stages of development.



Usage



Suggested Use:

Children ages 2-4 years should take 1 capful (one-fourth ounce) twice daily with meals.
Children between the ages of 5 and 12 years should take 2 capfuls (half ounce) twice daily with meals.

Nutritional Information
Potency
Per Ounce
% RDI
(1/2 ounce)
Children
Ages 2-4
% RDI
(1 ounce)
Children
Over 4
Calories:
22.56
Carbohydrates:
5.64 gm
< 1*
Sugars:
1.92 gm
Vitamin A (as palmitate)
2,500 IU
100
50
Vitamin C (Ascorbic Acid)
100 MG
250
166
Vitamin D3 (as cholecalciferol)
200 IU
50
50
Vitamin E (as d-alpha tocopherol acetate)
15 IU
150
50
Thiamin (Vitamin B1)
2.5 MG
357
167
Riboflavin (Vitamin B2)
2.5 MG
313
147
Niacin (as niacinimide)
10 MG
111
50
Vitamin B6 (as pyridoxine hydrochloride)
2.5 MG
357
125
Folate (as folic acid)
200 MCG
100
50
Vitamin B12 (as cyanocobalamin)
7.5 MCG
250
125
Biotin
20 MCG
13
7
Pantothenic Acid (as calcium d-pantothenate)
10 MG
200
100
Calcium (as citrate)
10MG
1
1
Iron (as chelate)
2 MG
20
11
Iodine (as potassium iodide)
75 mcg
107
50
Magnesium (as citrate)
5 MG
3
1
Zinc (as citrate & chelates)
5 MG
63
33
Selenium (as amino acid chelate)
20 MCG
+
29
Copper (as gluconate)
1.5 MG
150
75
Manganese (as citrate)
1 MG
+
50
Chromium (as chelate)
25 MCG
+
21
Potassium (as citrate)
2 MG
+
< 1
Choline (as bitartrate)
2 MG
+
+
Inositol
2 MG
+
+
Phytonutrients
10 MG
+
+
Grape seed extract
5 MG
+
+
* U.S. RDI has not been established
+ Daily Value not established
** Phytonutrients include Broccoli, Carrot, Sweet Corn, Spinach, Tomato, Banana, Blueberry, Cherry and Peach.
Other Ingredients:
Glycerine, deionized water, fructose, citric acid, gums, natural sweetener, flavoring, potassium sorbate, sodium benzoate, and emulsifiers
These statements have not been evaluated by the Food & Drug Administration. This product is not intended to diagnose, treat cure or prevent any disease.
Kid's Toddy is a trade mark of SupraLife International.